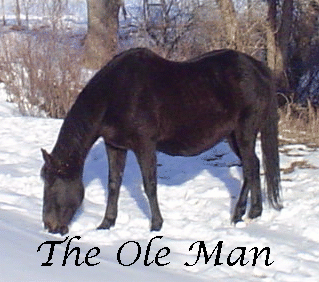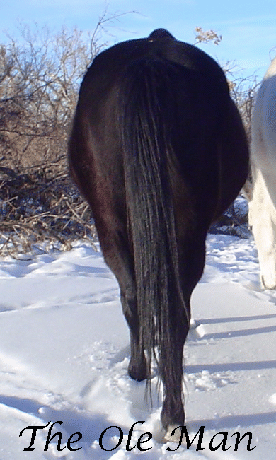 She is in foal to KING TIP KING -KING
Am I excited YES! I bought her just this fall, and yes she is old but she is in such nice shape.
And a big black mare. I can not wait until she foals, and hopefully I will get another out my our stallion in 2005.